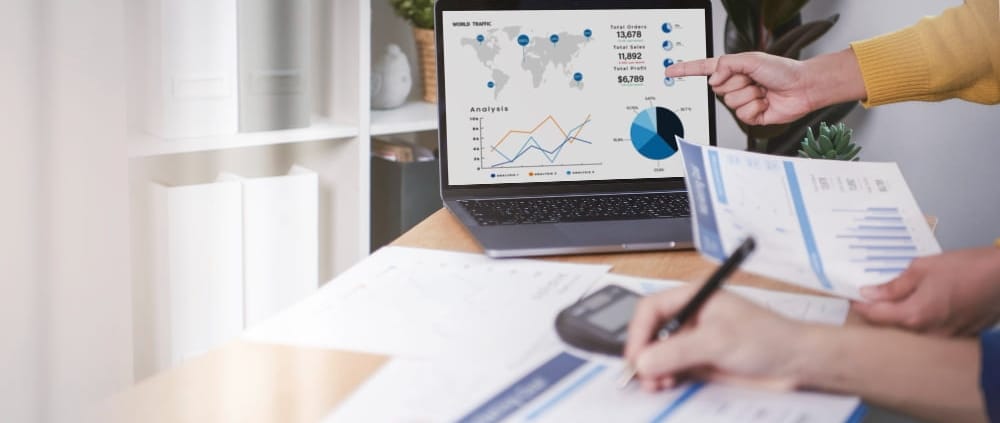 Everything is going digital, so why not your business? In this digital race, how do you capture potential market share? There are numerous well-established rivals in the digital marketing industry. To compete with them, you must be visible to potential visitors who are currently looking for a keyword or product relevant to your business.
An SEO report will assist in assessing the development of a campaign as well as the ROI. When you embark on a search engine optimization campaign, it's important that you keep track of your progress. If you're an SEO expert yourself, you may not have a problem doing this, but for site owners who barely know a thing beyond navigating and updating information on their websites, hiring a professional will be best to do.
Do We Really Need SEO?
Yes. Did you know there are presently over 4.6 billion web pages on the internet? That's a lot of competitions. The bad news for website owners is that this statistic is increasing on a daily basis, but the good news is that SEO is arguably the most effective approach to improve your site – making it more visible and competitive.
SEO is the practice of optimizing numerous elements on your site (and off your site) to improve the user and search engine experience. Sites that do not use SEO might perform poorly and never reach the coveted number one place in search engine results pages (SERPs).
More significantly, SEO ensures:
Your website is crawlable and indexable: Bots are used by search engines to crawl your site. They then save information about the pages they discover in their indexes.
The best user experience: Penguin, Panda, Hummingbird, & mobile-first indexing aim to ensure that site owners provide their users the greatest possible experience.
Improved rankings: Let's face it, everyone wants this. Quality, high-performing sites are rewarded by search engines, which is why SEO is so valuable. If you optimize your site, it is more probable that it will rank high in search engine results pages (SERPs).
Increased traffic: If you can bring your site to the top position, you'll almost certainly witness a spike in visitors. Reports show that top results generally achieve a 30% CTR.
What Is SEO Reporting?
SEO reporting is the technique of displaying your search engine optimization performance. This is the process of enhancing the visibility of a company's website and assets on Google. Reports often provide top keywords, general keywords, new visitors, total visits, and website conversion data.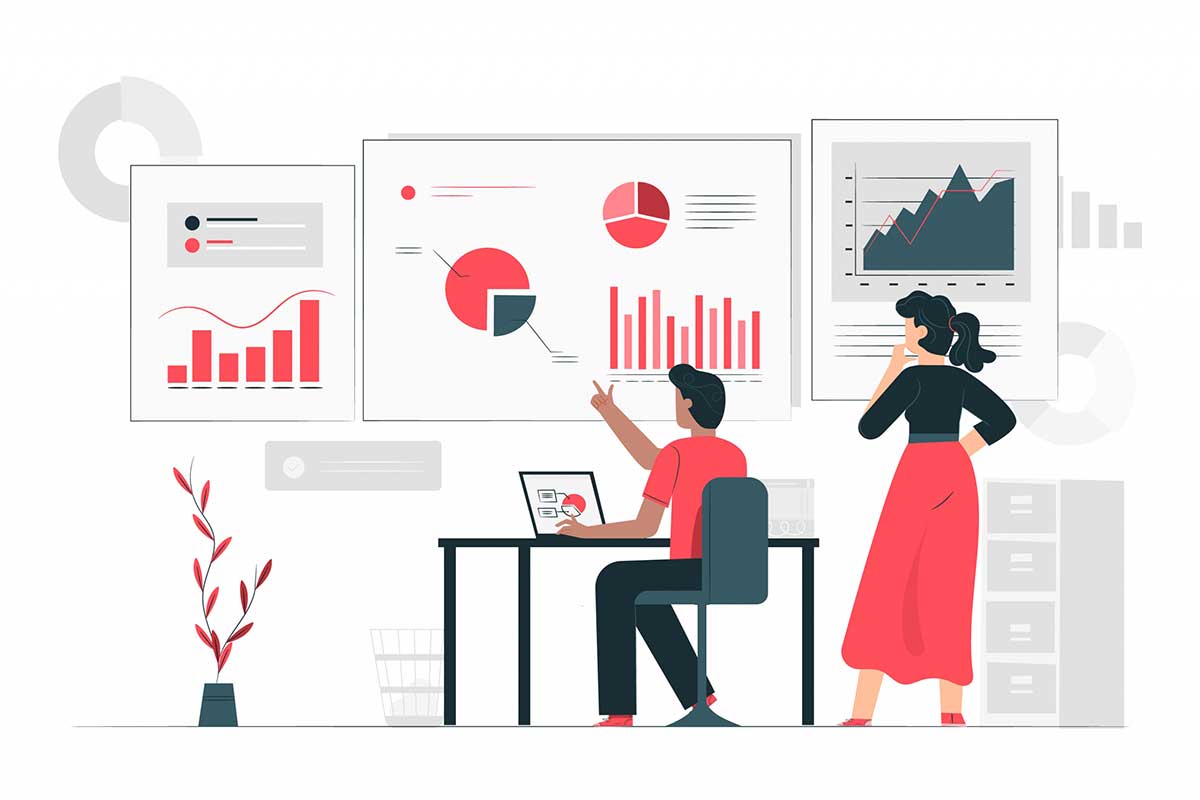 Why Do You Need An SEO Report?
To improve traffic on your page & increase your popularity. Another reason to go in for an SEO report is to rectify your mistakes, which might be standing in your way and your users. There are hundreds of things that decide a page's rank. Only a good analysis of all the factors presently affecting your website can give you and the web developer an idea of where to improve and what to ditch.
Significance Of Regular SEO Reporting
As we all know, SEO is critical for the majority of businesses. It is a channel that is attracting a growing amount of money and attention. Even as recently as 2018, the worldwide SEO sector was estimated to be worth $80 billion.
There's a lot on the line. Businesses rely on the channel as a crucial marketing platform, and business owners, CFOs, and other key stakeholders want a great return on their investment.
As a result, it is critical that you generate regular SEO reports to offer progress updates. That being said, SEO reports are equally crucial to SEOs and should not be disregarded.
If you get your SEO reports perfect, your work will be much easier. With the correct report, you can immediately detect trends (both positive and bad), areas that require your attention and get the information you need to execute your work at a glance.
What Are The Key Factors Of A Good SEO Report?
A typical report will contain an overview of what your website is about, who your competitors are on a search engine result (usually first 10 results), the age of the website, server speed, & the number of visitors. It will consist of their nationality, time spent on the site and number of repeated visits, social network links, the top-level domain of the website, global link popularity, & factors that could hinder your page ranking.
There is specific information that site owners or marketers will expect to see in an SEO monthly report, quarterly report, or yearly report. Here's what site owners expect to see in SEO reporting:
Goal Reports
Total Work Completed for the Period
Number of Optimized Pages
Overall Keyword Growth
Earned High-Quality Links
Increase in Ranking for Top Terms
Traffic and Keyword Growth for Translated Pages
Growth of Social Media Communities
Growth of Social Media Engagements
Performance Report in Google Search Console
Mobile Traffic Growth
Month-Over-Month Growth
Traffic by Location
Traffic by Referral Source
Conversion Rates by Channel
Click-Through Rate for Top Pages in SERPs

What Are Some Of The Best SEO Reporting Tools?
If you want to create high-quality reports, you'll need to use one or more tools. Various SEO reporting tools have different capabilities; for instance, some are more focused on backlinks, while others probe further into keyword research & performance. Here are a handful of the most useful tools:
1. Google Search Console
2. SEMRush
3. Majestic SEO
4. Raven Tools
5. Ahrefs
6. Moz
What Are The Benefits Of SEO Report?
There are three main types of SEO reports, the "Link" report, the "Rank" report & the "Optimization" report. The names of these reports will differ depending on the type of SEO tools & techniques you use.
The "Link" Report
This report will help you with:
A detailed summary of the current links to your site.
The value of these links.
The anchor text used in the link – linking to you.
The page rank of the site the link is generated from.
Various SEO tools may provide additional information, but they should provide the above-mentioned information about the links to your site.
The "Rank" Report
This report will help you with:
The current ranking of your keywords on Yahoo, Google, & Bing.
The movement in ranking over a set period (day/week).
The overall visibility of your keywords.
Various SEO tools may provide additional information, but all of them should provide the information mentioned above about your keywords ranking.
The "Optimization" Report
This report will help you to:
Assess the on-page optimization of your website based on your keywords.
Assess the on-page optimization of your competitors based on your keywords.
Provide a detailed report on the various optimization factors (title, H1 – H3, keyword density, meta tags) and your score per keyword.
How To Use The Information Provided By These Reports
The information provided by these reports is very helpful in improving your SEO performance and strategy. The information can be used to:
Keep accurate track of the optimization levels of your competitors (if your competitor has an overall optimization percentage of 80% & you sit on 60%, then your competitor will be ranked higher).
Keep accurate track of your keyword rankings to ensure that you reach & maintain page 1 or 2 rankings.
Keep accurate track of the links to your site.
Sometimes sites will remove your link after a period of time & if it is a reciprocal link, you need to remove the link to their site.
Ensure that the sites that promised to link to your site comply.
Keep accurate track of the value of the links to your site to measure the success of your link strategy.
Optimize your website effectively with the guidelines & information supplied by the "Optimization" report.
There are more applications for the information supplied by these reports, and if used correctly, these reports will become a valuable tool in your SEO success.
Drive Targeted Visitors To Your Website With Accurate SEO Report
A search engine optimization report will analyze your website, looking at where improvements can be made to increase your website's position in the search engines. A top or higher position in the search engines equates to more traffic. There are 2 core areas that an SEO report analyses, on-site & off-site.
On-site SEO actually assesses how your website is constructed. There are many standards that search engines look for in a website – HTML, CSS & JavaScript languages must all be written to strict standards for compliance.
If these website standards are not met, then your competitors may gain an advantage over you. You could run a report on your competitors and compare that report to your own website's report to find out your competitors' strengths & vulnerable areas.
Off-site SEO assesses how popular your website is. The more relevant website link to yours – the more popular your website is. The Google PageRank algorithm calculates how many relevant websites link to yours and accordingly positions your website in search engine results.
An SEO report will calculate your PageRank, determine how many websites link to yours & evaluate the importance of the websites linking to yours. Analyzing every aspect of your website, both off-site and on-site, will be reviewed in line with your keywords. After all, it's the keywords that users will search for and land on your website.
SEO reports are essential & vital for determining what and how to improve your site. Use these data to prioritize optimization by determining which areas will have the most impact on your site. Remember to use an effective auditing tool to perform reports and track progress as you proceed. These may also be highly useful if you need to explain a budget or effort spent on SEO.