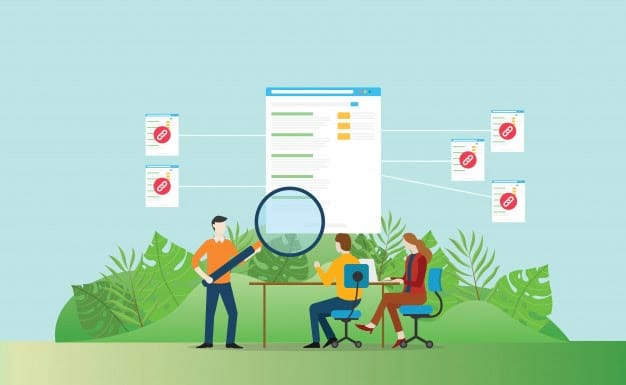 You are not alone if you are finding it more challenging to grab the attention of your target audience. The competition in today's internet marketplace is fierce, prompting many content marketers to look for innovative strategies to optimize their material for better ranking.
If you've actually come across the phrase "skyscraper technique" in your quest and want to know how to properly perform it, you've come to the perfect place!
What Is The Skyscraper Technique?
The skyscraper approach is a link-building strategy developed by Brian Dean, the creator, and CEO of Backlinko. In 2015, he disclosed that this method had an 11% success rate, tripling his organic traffic in just fourteen days.
"It's real human nature to be drawn to the greatest," Brian said, and he thought that the same logic extended to websites attempting to gain backlinks from other websites.
This is accomplished by Googling a key keyword for which you wish to rank, examining any existing material that ranks for that term, and then producing something better. As Brian puts it, "finding the tallest skyscraper in your space, and slamming 20 floors on top of it."
Skyscrapers are actually long-form, evergreen pieces of content that are 1,500 words or greater in length. A skyscraper will target a relevant search keyword or a popular issue and serve up in-depth content designed to attract more traffic, shares, & backlinks.
These pages provide content that expands on a certain topic and contains all pertinent information on the same page. Many people have abandoned this form of material in recent years in order to rank more pages for certain keywords, queries, and phrases.
This is known as the hub & spoke technique or the pillar page technique. This is when you create a landing page based on a broad topic or keyword with high search volume. You may then create related material on new pages that connect back to your original topic.
Consider the vertical aspect of a skyscraper to show the connection between gazing up at a tall structure and the vertical scrolling necessary while reading skyscraper material. Skyscrapers can be beneficial for SEO since Google prefers authoritative content.
When correctly applied, this method has shown to be extremely effective for marketers across sectors. Others, on the other hand, have lost a lot of essential information due to poor internal linking, which has resulted in the creation of orphan sites that are difficult to develop backlinks to.
Why Do You Need The Skyscraper Technique?
The skyscraper method has evolved into a tried-and-true structure for increasing site traffic. You may do the following with this method:
Create more engaging articles by developing high-quality content.
Increase the number of social media shares & blog comments you receive.
Boost the number of backlinks to your content overall.
When Should You Use Skyscraper Technique?
When you have a lot of material about a big topic, use the skyscraper strategy. You'll also want to ensure that this information flows readily and can be modified and updated on a regular basis.
Consider the concept of digital marketing. This is actually a field that is constantly changing from prior norms and practices. However, this may also be utilized for issues with a lot of depth, such as personal finance or public health.
Among the most important reasons to use this method on your site is to gain more backlinks. This is what skyscraper pages were intended to achieve.
Finding and obtaining backlinks for your skyscraper pages is usually easier since elements of your page may be repurposed & refreshed more quickly than other sites. This allows you to frequently update & improve your content to align with the backlinks you are trying to acquire and present a larger sphere of content that can link to your page.
One of the advantages of skyscraper pages is the ability to build backlinks. Here are a few more examples:
Quick refreshes:-Because there is so much material in one location, the skyscraper approach makes it quicker to find and modify areas rather than entire pages.
Centralized information:-When everything is in one location, it is simpler for a user to follow the story & comprehend your material. It also allows for the usage of jump links, which are beneficial to both Google crawlers and user experience because content can be found rapidly.
Rank for more keywords:-By putting all of your top keywords and queries on the same page, you will be able to rank for more phrases and build a lot of authority.
How To Create Skyscraper Pages For Backlinks
Choose a Keyword
Choosing the perfect keywords for a high search rank is an art. Your key phrase should be:
Relevant to your brand and your target audience's interests.
In terms of traffic, this is really useful.
Relevant to the buyer stage you want to reach.
Choosing the Right Content Related to the Keyword
Fortunately, there are a number of tools available to help you study backlink information for any specific topic or phrase. BuzzSumo, Site Explorer, and Moz Link Explorer, for example, may give you a wealth of important information, including backlink data. A blog article with at least 50 backlinks from various sources indicates that it is worthwhile to proceed to the next level.
Analyze Google SERPs
The subsequent stage in the process is to do a thorough examination of SERPs for the keyword(s) you are attempting to rank for. Here are some of the most important data factors to consider when attempting to improve keyword positioning:
1. Backlinks
2. Domain authority
3. Keyword Density
4. Page authority
5. Content-Length
6. Internal linking structure
7. Video Content
8. Structured Data Markup
9. Readability
10. Semantic Keyword Analysis
Develop Better Content
At this stage, you're ready to produce something that outperforms the existing material. When you've found the phrase or page, you want to compete with, evaluate it and expand on it.
Remember that a well-researched post will reassure readers that you are informed about your subject. If there is actually anything you can contribute to improving your current post, please do so.
Make sure to provide connections to comparable information on your website. Despite the fact that this is the most important page, it is critical that you allow consumers to browse your website and learn as much as possible.
Once you've established your headers and text, you'll want to incorporate aspects that will help your material stand out even more. Custom photos and visuals, comments from industry experts, and new examples for your users will be among these.
In Google's view, everything that improves UX is important. Creating the greatest possible content for visitors increases your chances of obtaining backlinks and establishing authority.
Promote Your Blog
Identify Appropriate Outreach Opportunities:- The creation of blog material is only half the battle. To market your piece, you'll need to conduct some link-building outreach, sometimes known as "blogger outreach."
This means locating other websites that post articles on a regular basis on a topic that is closely related to your material. When looking for appropriate possibilities online, you might attempt narrowing the date range or utilizing capabilities such as Google's advanced search operators.
Send Outreach Emails:- Getting a good reaction from the receiver is one of the most difficult aspects of outreach. Because so many credible websites receive several outgoing emails every day, it's typically a numbers game.
As these emails often follow a similar structure, yours may be rapidly removed if it does not stand out. What elements influence whether or not your email is opened are as follows:
The email should appear to be sent by a genuine individual, not a company.
The message must be communicated from an email address registered with your domain.
The subject line should be intriguing enough to get the reader to open it without being misleading.
If you are really successful, you will receive a large number of high-quality backlinks as well as increased traffic to your blog.
The Benefits & Drawbacks Of Using The Skyscraper Technique
Benefits
You have the option of selecting content pieces that are already relevant, popular, and have a large number of links to enhance.
There's a good chance that the sites that published the original article would be interested in your revised version as well.
The majority of the preliminary research has already been done for you in the form of your original post.
Drawbacks
You must assess whether or not you are genuinely bringing value to the new piece of content you are publishing.
Determine whether there is a genuine demand for an upgrade or whether your purpose is simply to outdo the competition.
You run the danger of adding stuff to a work that doesn't need it and ends up being extended just to be longer.
The skyscraper technique is not a new idea. In reality, many people have achieved success with these pages, whereas others have not been as fortunate and have abandoned this method entirely.
Whether this is due to bad execution or Google choosing what's best, there's a lot to be said about trying this technique on some of your most important keywords & landing pages.
The key purpose of the Skyscraper technique is to discover what people are Googling, determine the motivation behind that search, then publish something that surpasses everything else on the market.