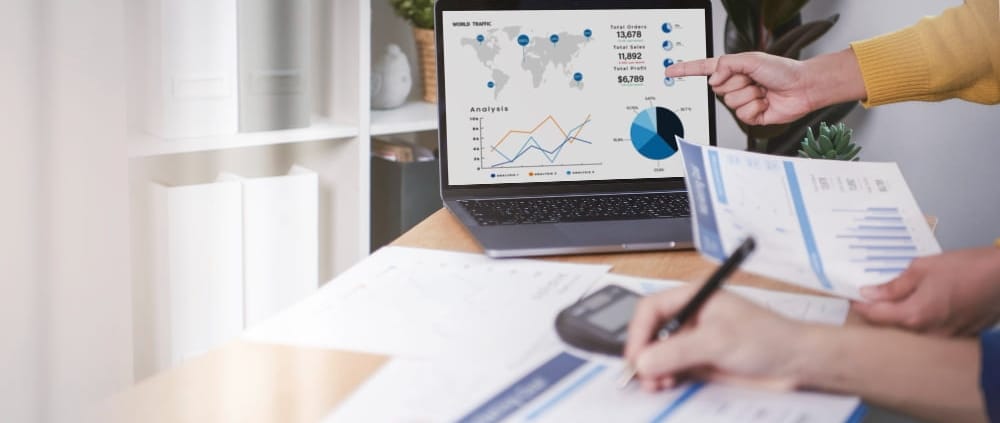 Search Engine Optimization has become an inherent part of the marketing strategy for businesses today. After all, it's one of the most efficient ways to get traffic to your website and increase the visibility of your business. However, to get the desired amount of traction for your SEO strategy to succeed, you need to do it right.
Last year, more than 1.3 million businesses utilized Google's advertising services to grow their online presence. But it's not all about just a paid promotional strategy. More than half of your website traffic will result from your SEO campaigns. With a well-crafted SEO strategy, you can drive more visibility and traffic to your site than through paid search advertising or social media ad campaigns.
Let's get one thing straight; it's not easy to achieve a top spot in Google's Search Engine Result Pages (SERPs), much less maintain it for a considerable period of time. Consider this, Google gets billions and billions of search queries every day, with the top-ranking sites having an average click-through rate (CTR) of just over 30%. And with Google's ever-changing algorithms, it gets even harder to keep up with the updates and come out on top of them.
This means that businesses have to continuously evolve their SEO strategy along with the search engine's updates.
If you're new to the world of SEO, read on to understand how SEO can help your marketing campaigns in gaining more eyeballs across the internet. These are some of the best SEO strategies for you to implement in 2022 (as per Google's current algorithm).
SEO is the Key to Increased Web Traffic
When you want to see additional traffic on your business website, the way to achieve it organically is by appearing on Google's first page. Although it takes time, typically 4-6 months, you'll start witnessing increased web traffic on your site once you rank on the first page of Google SERPs. Attracting traffic through organic measures is the best way of growing your business online, which results in long-term customer loyalty and SEO success.
As mentioned earlier, Google keeps changing its algorithms, affecting search engine rankings. However, there are a few basics of it, and the points below will help you understand the fundamental practices related to SEO that can have a long-term positive impact on your website rankings.
SEO Beginner Strategies for Higher Search Engine Rankings
Since 2003, Google has released numerous updates that affect how it ranks websites. All the updates have been essential because they penalized bad SEO practices and rewarded ethical ones. Below are some of the elemental factors in SEO which are, in essence, the first thing you need to do to generate more traffic to your website.
But, bear in mind that all of these strategies are just laying the foundation of a robust SEO campaign; you have to watch for Google update changes and craft your strategy accordingly. As you keep improving your basic SEO skills, you can also leverage various online marketing tools to adjust your strategy as the search engine keeps evolving.
What follows are some of the basic techniques of SEO:
Get Proficient with Keyword Research
A key evolution of Google has been displaying relevant information on its SERPs. Most users searching for information won't further click on a website as the information they're looking for is displayed on the SERPs themselves. With this update, the search engine displays relevant information to the user on the search result page, so they don't have to visit a website.
So, how does Google fetch the data that is displayed on SERPs?
The search engine accesses the content of the top-ranking web pages, which are then displayed to the user on SERPs. As the business website owner, you must add contact information, snippets, and frequently asked questions to your relevant web pages to have them featured on SERPs. With the inclusion of the right keywords, you can give the necessary information that the user is looking for without visiting your website.
So, finding the right keywords is key. Remember that no matter how big or small a business you are, all your competitors are doing SEO. That being said, researching the ideal keywords becomes more important for creating rank-worthy content on your website.
Search engine crawlers are drawn to the right set of keywords whenever a user enters a query, so by incorporating them in your content, you can enjoy the benefits of increased traffic and sales for your website.
The basics of keyword research is to understand the keyword volume, competition, and most searched phrases to identify the most suitable keywords for your content. Try to target long-tail keywords related to your niche for a comprehensive keyword placement strategy.
You may also use online SEO tools that help you to research keywords and analyze competitors pertaining to your industry. Popular SEO tools for keyword research include ahrefs, SEMrush, Google Analytics, and Google Search Console.
With the right set of keywords, your marketing team can create content preferred by search engines for respective queries.
Every content creator and marketer's punchline is that 'content is king.' And they're right. In its quest to provide the best possible information to users, Google rewards original and relevant content. As the content in your sites reflects your business, you must leverage it right by creating informational, unique, and keyword-optimized content to rank high on Google SERPs.
You should try to create relevant and valuable content for your audience and at the same time engage them with it so that they read it in full and not bounce back in a few seconds. There are numerous websites online with similar or copied content, and following a similar route will not bring any fruits to your SEO campaigns in the long haul.
But how do you provide high-quality content?
You must strive to establish yourself as a thought leader in your niche and provide valuable and unique information to users that benefit them in one way or another. Be flexible in your content strategy, publish testimonials, product reviews, buyer stories, and other user-centric information that makes your audience believe your business values its customers.
You can also be transparent to your audience by publishing recent milestones, your mission & vision, how you fulfill your corporate social responsibilities, etc. Such information related to your business inspires trust and loyalty among your audience. They'll be more likely to buy from your business a brand they can trust. Furthermore, you can create blogs around your products and services, product demonstration videos, etc.
Content dominates the internet, and if your users get unique and helpful information from your website, it'll automatically drive up traffic and your search engine rankings. If your content strategy is right, other factors would matter little in improving organic rankings. Your content strategy can be as dynamic as possible; you can go over and beyond what your competitors are doing to offer authoritative and relevant content to your audience.
Emphasize on User Experience
Once you've gotten your content right, it's time to focus on the next most essential aspect that influences Google, i.e., User Experience. Google's 2020 update outlined User Experience on web pages as one of the core web vitals, or the metrics central to SEO. In the update, user experience was broken down into three main parameters: load speed, visual stability, and interactivity. These three parameters affect your page speed, which affects user experience.
As per research, it's been found that the attention span is merely 3-4 seconds. So if your page speed is poor, there's a good chance for the user to ditch you for your competitor. All this translates into focussing on a better user experience for your site visitors.
The three vitals pertain to the design of your website, so a professional web designer or agency can improve the user experience factors in your website.
Now, the reason for Google to consider user experience as a core element is due to the existence of many similar pages across the internet with identical content. The differentiating factor between them is user experience. Remember, core web vitals is one of Google's central criteria for ranking, so the need for a seamless user experience cannot be overstated.
It's Not Rocket Science, But It Will Take Time.
These were just the basics of SEO, which, as a beginner, you should focus on. Getting these three aspects right will help you work on your skills which will ultimately come to fruition.
With Google's ever-changing algorithms to provide the best information to users, as an SEO professional or digital marketer, you need to cater to every aspect and trend that's introduced by the search engine for better results. Other aspects also affect rankings, like meta tags and descriptions, internal and external linking, site health, etc. You can learn a skill and move on to another one to gain expertise in SEO.