The internet is now the world's number one choice for conducting business on everything from tiny pins to gigantic trucks. Gone are the days of rushing from shop to shop searching for something or going through bulky yellow pages & brochures looking for the exact item you want. The internet has actually made it possible to access anything and everything with just the click of a mouse. Add to that the mind-boggling options which flood your computer screen every time you enter a particular word in any search engine.
Local SEO is essential & vital for businesses that have a local presence than a global one. If the business relies on walk-in traffic rather than ordering online, definitely local SEO should be the first preference. SEO & Search Engine Marketing are the techniques through which web admins try to make your website reach the top of search engine results & if the business is in the hometown, it can do wonders for the success of a business.
The above stated can be elaborated in a different way. Let us assume that you have a shoe store in Philadelphia, Pennsylvania, and if people in California need to buy shoes, they will definitely not go to other states as they would first prefer the local store. This is where the firm works and always tries to make the website appear at the top of search engine results.
What is Local SEO?
To begin, SEO is an abbreviation for Search Engine Optimization. As a result, Local SEO aims to get your brand, website, and company in front of those who are most likely to use it, those who live nearby. Instead of promoting yourself internationa
lly, which is normally not what you do if you have a small business, you promote yourself to people who are close to you and more likely to use your services.
SEO is the practice of achieving high rankings in search engines. So if you run a pet shop, you want your business to appear in Google when people perform a search for pet shops. If you are in Philadelphia, Pennsylvania, then you want to focus on the people in Philadelphia, Pennsylvania, to see your website.
It does no good for you if your link appears to someone in New York. That is why local SEO is so important. You want to focus on your target audience and promote your business locally. If your business doesn't appear in the first one or two pages of a search, it will most likely be viewed by very few people.
Why is Local SEO Important?
There are numerous benefits to using local SEO, especially for entrepreneurs. In reality, if you wish to build a large customer base, you should contact a good SEO agency. All entrepreneurs should understand it completely because it is the only way for them to attract local customers' interest. If a website can attract local users, it can almost certainly begin to attract traffic from all over the world.
It is a fact that people from all over the world use different search engines. For instance, people in the UK use different ways to search certain keywords, while people in the US use other ways to search keywords. So, if a British customer chooses an SEO agency from the US, it is obvious that the search results are easily searchable by people in the States rather than people in the UK. If someone selects any Local SEO firm, all the keywords will be easily searchable in local search engines.
Local SEO is the perfect strategy for people who own small businesses based on certain geographical locales. It is always advised that the small business owners focus on the local audience first in order to achieve favorable results. It can guide the business owner about how to increase the website's effectiveness, and it may also include some basic tricks and tactics to grab the attention of customers. Local SEO firm analyzes the main keywords and search engines used by a local audience which is essential to target customers.
How Does Local SEO Work?
When you optimize for local searches, you emphasize informing Google, through various signals, that your company is located in a specific area and wishes to be identified by customers in that area. The general principle these days is that if you have a specific address in an area, it is by far the easiest to optimize. This helps you to build local landing pages and use a store locator on your site to assist people in locating your shop.
Among the most critical aspects of your site is the proper LocalBusiness Schema markup, which will enable you to communicate to Google that you are a local business and what area(s) you serve. Aside from technically optimizing your site for local searches, writing for a local demographic on your website is also a good idea.
However, ranking for local searches necessitates more than just optimizing your website. Among the first things you can do is build and complete your Google My Business account with all relevant information. In addition, making an effort to obtain industry-relevant & local links may be beneficial. Citations, including a local social media strategy, as well as word-of-mouth and print brochures, all lead to local SEO.
How Can I Learn Local SEO?
Of course, there is a wealth of information available online. There are numerous topics to read about, such as Google My Business, Schema, social media, reviews, citations, and so on. Nevertheless, if you want more detailed tips, videos, readings, our Local SEO experts may be a good match. Our expert can offer you comprehensive knowledge, but it's also practical and simple to understand, even if your website isn't your main business – as it is for most small business owners.
SEO Vs. Local SEO
Local SEO may be considered a sub-discipline of SEO. Local SEO always aims for higher rankings in specific locations, such as towns or regions, as opposed to SEO, which focuses on having higher rankings for your website's pages for searches that do not have a local aspect. These searches are often conducted by a local audience. Search Engines like Google, Bing, Yahoo, etc., can tell if a searcher is searching for a nearby "solution" to his problem based solely on the question.
These search queries are especially interesting for small businesses because they typically provide services or goods to a local audience. If you wish to rank for these local searches, you can engage in a local SEO strategy that is more centered on local ranking factors.
What Are Local SERPS?
Local SERPs are the results that appear for a local-based question based on the customer's location. Local SERPs usually have a local 3-pack on top and display the most relevant results.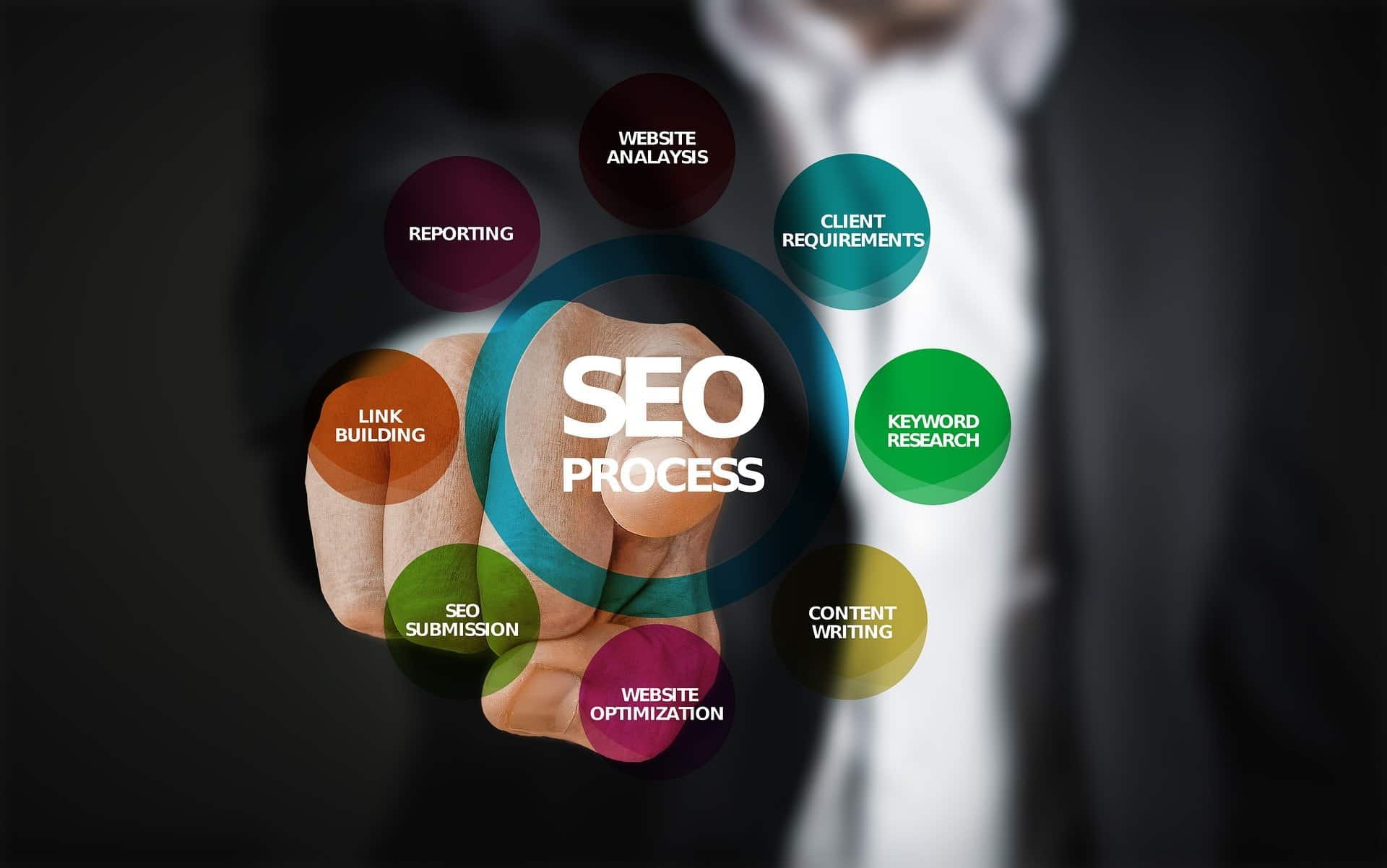 What are Local SEO Services?
SEO – Search Engine Optimization is the way of helping a website achieve top rankings in the search engines such as – Google, Bing, Yahoo, etc. Local SEO Services range from
Google Places
Press Releases
Video Production and more.
Many business owners are still using the traditional methods when it comes to driving customers to their front door. They still use conventional advertising such as yellow pages, flyers, direct mail, etc., and that's fine. However, the cost of using some of these offline methods can range into the thousands. With no way to track what's working and what's not, it can be considered hard money blown right out the door.
Some businesses may even have created websites or blogs. These can become extremely profitable and informative. But if your website or blog isn't ranking on the first page of Google or some other search engine, chances are it will never be seen, period. The reason for this is simple without the proper Search Engine Optimization techniques applied, Google has no way of knowing if your website or blog is relevant to your business or users.
Nowadays, people turn to the internet for almost everything, from products to services. Everything can be found on the internet. This creates a great opportunity for internet marketers and business owners to work together and create new business relations for one another. Internet Marketers can offer local SEO Web Marketing services that would highly increase a business's online presence and visibility.
This actually would deeply benefit their business. Many business & website owners are unaware that they can save money through Local SEO because Advertising becomes cheaper and is seen by many more potential customers helping local businesses flourish in this economy.
How to Do Local SEO?
The internet is a way of life for most businesses today. With so much online commerce, not having a web presence, even if only doing business on a regional level, is detrimental to success. Smaller companies especially need to use the internet to remain competitive in a local market. They should be easy and convenient for potential customers to find.
For those who do business within a narrow geographic sector, marketing to the right consumers through the right channels is the best way to stay competitive. Local SEO concentrates advertising and page rank efforts where it counts the most – at home. By specifying a certain area such as a town, region, or state, it is possible to rank higher where a sale is most likely to occur rather than the entire world.
There are certain methods to use in search engine optimization that will help a business increase page rankings in their area. Following are some of these methods.
Location as Keyword:- The basics of SEO still apply, with a few adjustments. To attract customers in a certain geographical area, using the location as a keyword helps the most. Location added to meta text, description, site content, blog post content, and anywhere else keywords are used helps in narrowing down the competition when searching for a specific product. Based on the area where a search takes place, regional businesses can show up if good local SEO is practiced.
Free Business Listings:- Using sites like Google Places, Yahoo Local, Bing, Yelp, and others that cater to businesses based on location is extremely helpful in raising search engine awareness for a particular internet location as well as submitting a website to any existing regional search engines.
Regional Online Directories:- Regional or town directories are still where most people search when looking for an area business, both online and offline. A listing in an online version of such directories is an important part of local SEO, often forgotten but very important to remember. Listings should have a link to a properly designed, user-friendly website where wanted information can be found, whether it is hours of operation, contact details, directions, or other relevant details.
Social Media:- Facebook, Twitter, and other social networking places are just as important to area companies as to those who serve a wider audience. Word-of-mouth through the page "likes," etc., can help a company gain more local followers through friends of current customers.
Area Backlinks:- Getting backlinks from a certain area can be more difficult. If a business replies to posts on blogs or forums with relevant information and keywords and location are included, search engines may see that data. If registration with a site is necessary to leave a comment, use a keyword and location reference as a user name as well.
Testimonials:- Publishing testimonials to directory and business listing sites can also help Local SEO efforts, especially if submitted by many different people. This is as opposed to a business owner posting a page of testimonials on a website that does more for visitors who have already found the site, not those still looking for one.
Businesses in more than one area should have separate websites, if only basic ones for all locations, following all the above suggestions to generate the most interest from browsers and link to each other.
Hopefully, with all of the above Local SEO tips designed to help develop a regional website & business, getting good local search results is right around the corner, and being lost in the crowd & competition will be a thing of the past!